The TV Sports Theme Bracket Challenge
Championship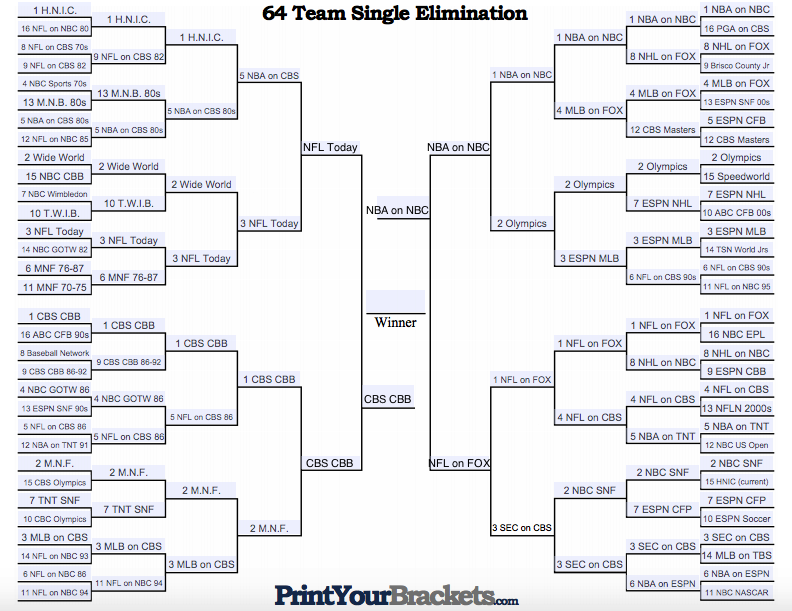 After the first, second, third, fourth and fifth rounds of voting, only 2 themes are left in the race to become the greatest TV sports theme music of all time. They are, of course, the 2 I expected to be there at the end - NBA on NBC and the CBS March Madness music. I was promised upsets dammit.
Voting for this round will end on Monday, April 2 at 11 PM ET - or right around the time the actual championship wraps up.
(1) NBA on NBC vs. (1) CBS College Basketball
Roundball Rock by John Tesh survived its toughest challenge yet by defeating the NFL on FOX 59-41% in the semi-finals.
Bob Christianson's CBS March Madness theme defeated the NFL Today 60-40% in its semi-final matchup.
Choose wisely. The winner gets the adoration of a nation for eternity.